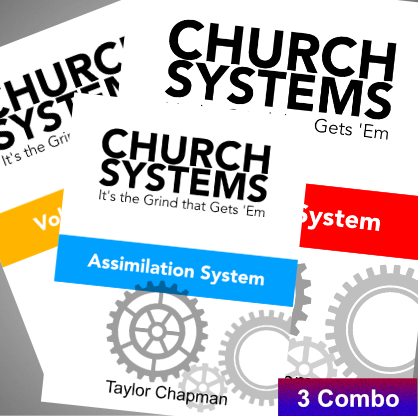 Reaching people and changing lives...
You are going to want to get this package deal. We are offering our Assimilation System ($29 value), our Marketing System ($29 value) plus our Bonus Content ($14) for a low price of just $55.
These three systems alone will help you build systems in your church to start, sustain and supply your growth to your Church people and your staff.
About the Book
This package includes 3 of our Church System resources. Everything from getting people into your doors, getting those people connected and making sure your staff are doing their part in keeping the back door shut.
Assimilation System
Marketing System
Bonus Content