Communicate On Purpose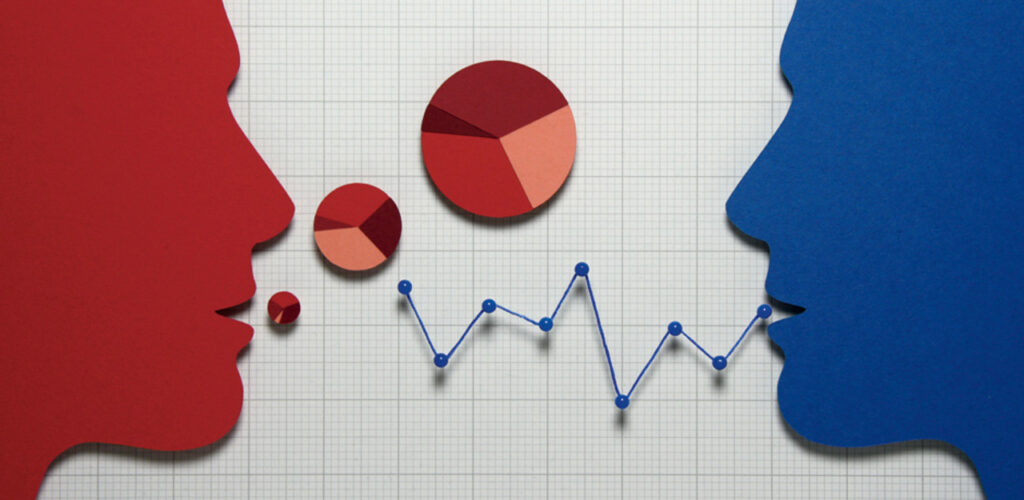 1. Make it real by leading from the top.
Your workforce wants to know what's going on…they want to know who they work for and what it means to them to work at your company. Demonstrate your company's commitment to the message by placing your leaders front and center.
There's a story behind your vision, mission and values—why they were selected, how they will define the company, and how they will propel the organization into the future. There's no better person to tell this story than someone who was instrumental in the process and is passionate about the effort. So, tap a leader and ask them to share their story. By using the C-suite to share their personal connection to the vision, mission, and values, you not only provide a solid foundation for future messaging, but also, the culture.
But don't let that be the last your workforce hears of this…it's time to start a conversation and, more importantly, a deeper relationship with your workforce.
2. Bring it to life with creative communications.
Now it is time to infuse the concepts into your communications, giving your workforce a better understanding of what they are and what they mean. This doesn't mean you need to develop messages like "What is a mission?" or "How you can demonstrate our values today." Instead, look at all the current communication channels and create opportunities that spark two-way conversations.
If you are posting to your intranet, think about adding a question or a call for comments at the end of your article. Engage with workers, as they comment, to help them feel connected to the message while providing you with internal feedback that can guide future communications. A live or virtual event centered around celebrating and educating workers on your vision, mission, and values is another way to create a memorable experience. Through games, giveaways, and other fun activities, you can leave your workers with a better understanding of your internal positioning.
To truly build momentum and move your messages from words on a page to part of your company culture, your communications should include an opportunity for worker involvement. By including your workforce, you not only begin to educate everyone, you also prepare them to take the reins.
Get creative!
Need a few more ideas? Consider some of these:
Host a lunch-and-learn, leadership panel, or an exciting gathering where workers can ask questions.
Plan small-group roundtables led by senior leaders in an effort to spark open, honest discussions.
Develop a workforce ambassador program to help build pride and increase reach.
Create a steering committee or community of practice for managers to share worker feedback and exchange ideas.
Launch an internal video contest for workers to demonstrate examples of living your values.
3. Make it theirs.
So far, you've leveraged leadership and your communications channels to educate the workforce. Now, it's time to make them a real part of the culture for your workforce. One of the most effective ways to do this is by highlighting your workers.
Think about your workforce. Has someone gone above and beyond exemplifying your values? Tell their story! By recognizing workers and sharing their stories with the entire organization, you not only give others tangible examples of your vision, mission, and values, but you also show how committed your company is to live them every day. The more workers see how their co-workers are living your values, the more real they become for everyone.
Another way to embed these ideas into your company's DNA is to revisit how you talk about company initiatives. Find ways to highlight not just what they are, but also how they support company priorities. This helps workers understand the big picture and how they play a part in it.
By telling powerful stories, you help the workforce not just understand your internal positioning but also take ownership of it, making it truly theirs. When you accomplish this, you take your corporate message from a company concept to a living and breathing part of your culture that can grow and evolve over time.
Whether you are launching new internal positioning statements or refreshing older ones, communications plays a pivotal role in your success. By providing opportunities for workers to take an active role in your communications strategy, you create an environment where your vision and values can come to life in real ways, inspiring everyone to bring their best every day. So, make it real, bring it to life and, most importantly, make it theirs. You'll be glad you did.
*Taken from Capital H Blog